Bunker Hill Village Honors
Mayor Jay Williams
Public Servant of the Year
Clara Towsley
Resident of the Year
Susan Jackson
Volunteer of the Year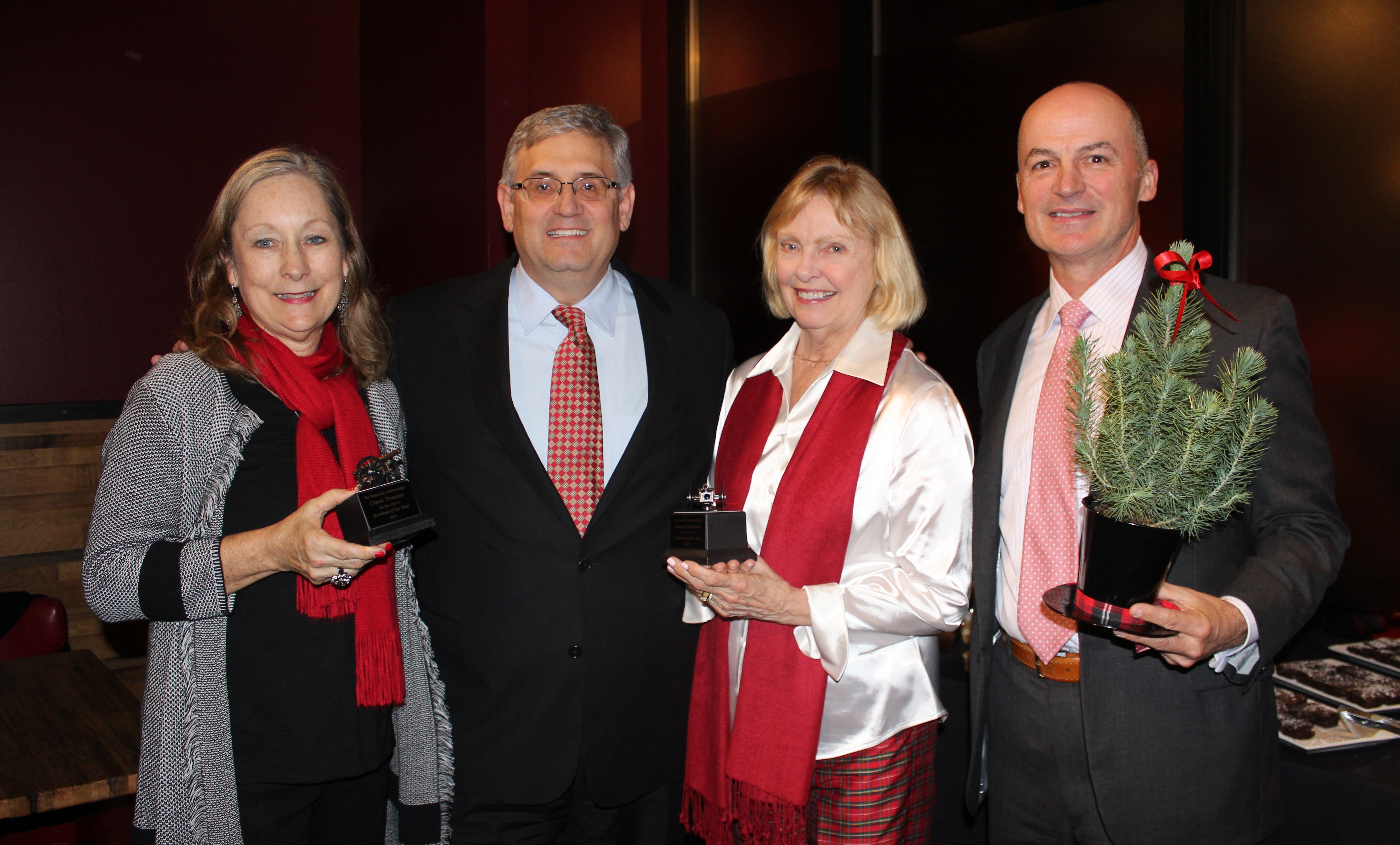 Pictured Above - left to right: Clara Towsley, Mayor Robert Lord, Susan Jackson, and Former Mayor Jay Williams.
The City of Bunker Hill Village recently honored Former Mayor Jay Williams as the City's Public Servant of the Year at the City's annual holiday reception. The City also recognized Clara Towsley as the City's "Residents of the Year" and Susan Jackson as "Volunteer of the Year."
Each of these recipients have played an intrigal role for our City. Jay Williams served as Mayor from 2013 until 2019 and as a Councilmember for two years prior to that.
Bunker Hill Resident of the Year, Clara Towsley served as the City's Election Judge this year. She has also served and been on-call for previous elections.
Susan Jackson, Volunteer of the Year, manages our City Hall Art Program. Susan continues to keep the walls of City Hall filled with beautiful art for all to enjoy!
The City Council is pleased to hold their holiday reception on an annual basis to thank and recognize the many volunteers that make Bunker Hill Village a great place to live.